RENT OR CHARTER
YOU DON'T NEED TO OWN A BOAT TO BE A BOATER.
Before you're ready to buy your own boat, you can rent or charter boats of every size and type, for an afternoon, a weekend or even an entire summer. This way you can see which type of vessel and boating experience best suits your lifestyle before you buy.
BOAT RENTALS
Boat rentals are typically short term; an afternoon or a day at the most – the exception are house boats, which are often rented for up to a week. Most rental boats are small and easy to operate such as outboard power boats, personal watercraft, kayaks and stand up paddle boards.
Transport Canada does not require a PCOC for boat rentals. Each rental operator has their own competency requirements and will provide on board and dock side safety training. This ensures that rentals are accessible to everyone and remain an easy, fun way to get on the water and start boating.
CHARTERING A BOAT
Chartering a vessel is more advanced than an afternoon rental. Chartered boats are typically larger and demand some level of training and experience to operate. People who charter a boat are expected to have their PCOC plus additional training and experience as determined by the charter company. Make sure you clarify their expectations before you book as most will ask you to demonstrate your competency and provide proof of training or your hours on board.
MORE BOATING OPTIONS
There are also opportunities for shared ownership on larger vessels, and boating memberships that require no ownership at all. There are many ways to get you on the water, and Boating BC can help you explore which works best for you.
| | |
| --- | --- |
| | If you still have questions, let us know, we'll get the answer for you. |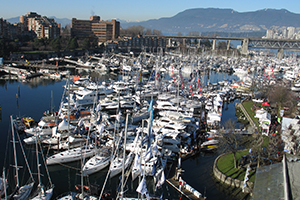 Boating BC's 300 businesses represent all sectors of the recreational boating industry in BC!
You can search for boating services in your region.