GET CERTIFIED
BOAT WITH CONFIDENCE!
Boating is most enjoyable when you're well-trained and confident in your knowledge and skills. Depending on the type of boating you enjoy, and the level of difficulty you intend to embrace, there are many courses available from basic through advanced training to coastal navigation, anchoring and docking.
START WITH YOUR PLEASURE CRAFT OPERATORS CARD
A Pleasure Craft Operators Card (PCOC) is your Transport Canada (TC) accredited proof of basic competency to operate a power-driven vessel of any size in Canada and is only the first step in your journey to become a confident boater. We recommend additional training for anyone who plans to spend more than a few hours out boating.
You can get your PCOC card by taking an in-person or online course and successfully completing the exam. The card is good for life and is enforceable – if you're out on the water, make sure you keep it handy as you can be pulled over and asked for it by law enforcement or volunteer officers.
If you are renting a boat for a short period of time, a PCOC is not required by TC. Rental companies are equipped with a TC safety check list, which they'll walk customers through before heading out.
PCOC is a Transport Canada accredited,  for more information, read their detailed FAQ's.
You can take the PCOC course and exam with these course providers.
BOATING BC EXCLUSIVE - RECEIVE 53% OFF  YOUR PCOC LICENSE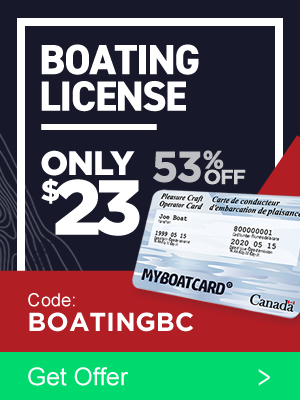 Boating BC has partnered with MyBoatCard.com to get you 53% OFF your Official Canadian Boating License.

MyBoatCard.com makes it quick and easy to obtain your boating license online. Risk Free. Free Retries.

Use discount code BOATINGBC  at checkout.

Your boating license, also known as a Pleasure Craft Operator Card, never expires and is valid throughout Canada.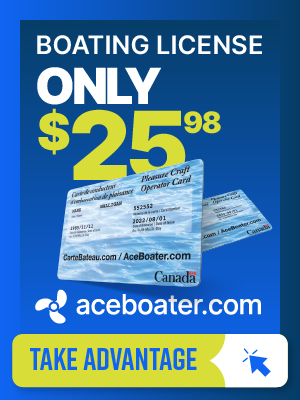 Aceboater is proud to offer you a 55% discount on your online course to obtain your boating license. To obtain the discount, enter code BOATINGBC at checkout. 
CanadaBoatSafety.com is a BoatingBC partner, and is proud to offer an over 30% discount to obtain your boating licence.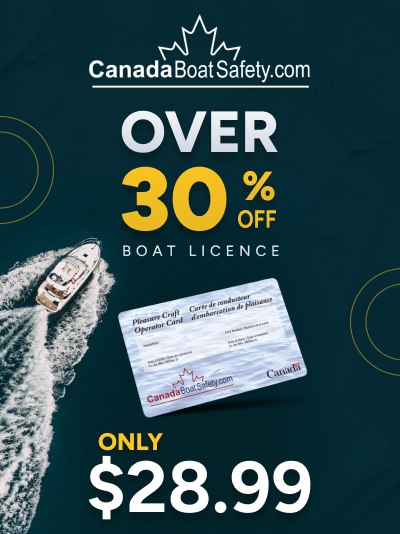 Only $28.99 for Official Transport Canada-accredited Course, Exam & Boat Licence (known as the Pleasure Craft Operator Card). Includes unlimited exam retries.
Use the coupon code: BoatingBC
Get your Canadian Boating Licence online today! Your Boaters Card never expires and is valid throughout Canada. Click here. 
WHAT OTHER BOATING COURSES ARE THERE?
In addition to your PCOC, additional training is highly recommended for all boaters. Courses are available at these schools in BC and include hands-on training and classroom instruction on everything from how to skipper or crew a boat, operating a marine radio, how to dock, trailer, anchor etc.
Training programs are available from the most basic skill level up to Yacht Master Certification and, as each school calls their courses by a different name, we recommend you contact a school close to you to learn more.
Wherever you choose to take your instruction, you'll want to ensure that your training provider is certified by BC Sailing (Sail Canada),  International Yacht Training or International Sail + Power or Canadian Recreational Yachting Association.
| | |
| --- | --- |
| | If you still have questions, let us know, we'll get the answer for you. |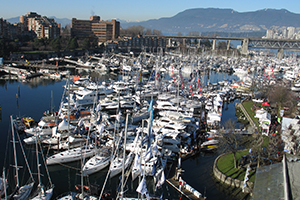 Boating BC's 300 businesses represent all sectors of the recreational boating industry in BC!
You can search for boating services in your region.