GLENN SPARTZ SCHOLARSHIP
The Glenn Spartz Scholarship is offered by Boating BC Association to students enrolled in the Marine Mechanical Technician Apprenticeship (MMT) program at BCIT or the Motorcycle + Marine Technician Foundation Program at BCIT and Vancouver Island University.

The scholarship supports the ongoing need for qualified mechanical technicians in the recreational marine industry in BC. 

Funds for the scholarship are generated by Boating BC and our contributing partners: Mercury Marine, BRP/Evinrude, Volvo Penta, Yamaha Canada and Suzuki Marine. The Glenn Spartz Scholarship is named in honour of a former Boating BC board member who was instrumental in establishing the MMT program.
 
NOW ACCEPTING APPLICATIONS
Applications are now being accepted for qualifying programs commencing in October 2022 and January 2023. The application form can be downloaded here.
Applications are reviewed by Boating BC's Marine Careers Committee; scholarships will be awarded based on each candidate's individual need, at the sole discretion of the Committee; and, all decisions are final. The maximum value of any single scholarship is $2,000.
Successful applicants will be issued funds directly upon approval of their application and following Boating BC's receipt of satisfactory proof of the successful applicant's enrollment in the MMT program at BCIT or MMTF program at VIU. The availability and monetary value of the scholarships are subject to change; and, Boating BC reserves the right to change the value and eligibility without notice.

All applications must be complete in order to be considered. Submissions in support of BCIT and VIU qualifying programs commencing October 2022 must be received at the Boating BC office by 3:00pm September 25, 2022 and November 30 for January 2023 enrolment. 
Final decisions will be made within two weeks following the application deadline. Only successful applicants will be contacted.
Applications may be submitted by mail, courier or email at: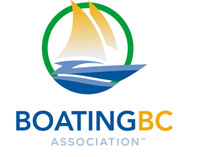 Boating BC Association
1280 – 21331 Gordon Way
Richmond, BC V6X 1J9
604.238.7500
info@boatingbc.ca

APPLY NOW. Click Here For Application.
| | |
| --- | --- |
|   | If you still have questions, let us know, we'll get the answer for you. |