OWNING A BOAT
THERE ARE SOME PLACES ONLY A BOAT CAN TAKE YOU. ONE OF THEM IS CALLED HAPPINESS.
Roads and highways can take you to some amazing places, but the route is the same each time, and you don't get to set it yourself. A boat lets you travel to some spectacular destinations, but the real joy is in the journey.  Every trip on the water is an adventure, and it's never the same one twice.
As you think about purchasing a boat, there is a lot to consider; what journeys do you want to take? The answer will help determine which boat is right for you, where to buy and store it, determine if you need to license or register it and, when you're ready to move on, how to sell or dispose of it.
There is much to consider in determining the right boat for you and your family. What kind of boating are you interested in? Do you want to use it for day tripping or long-term cruising? How many people does it need to accommodate? How much do you want to invest?
Our partners at Discover Boating Canada have and in-depth boat selector tool that can help you make the right choice. You can check it out here.
If you are purchasing a new or pre-owned boat, we strongly recommend you use a dealer or certified broker. They will walk you through the process step-by-step, ensure the vessel has been properly maintained and surveyed and can also assist with marine financing, insurance and offer ongoing support once you're off using your boat on your own.
Of course, many pre-owned boats are also available through private sale, which is another option. Most used boats have some imperfections and you'll want to be fully informed before you make your decision. Have the boat pulled out of the water and a surveyor inspect the hull. If the boat has an engine other than a small outboard, a mechanical survey should also be done.
If you choose to purchase a boat privately, make sure you get a receipt in writing that you can keep as a proof of purchase and ownership for licensing purposes.
Boat storage is largely dependent on the type and size of your boat, your location and how much you want to spend.  Options include storing a boat on a trailer, dry rack storage, in-water moorage, a boat house or yacht club.
Storing a boat on a trailer: Keeping a boat on a trailer at your own home is the most economical way to store your boat, but there are some things to consider:
You need a yard or driveway large enough to store your boat and a vehicle large enough to tow it.
Is the area where you'll store your boat secure?
Going for a spur-of-the-moment trip will be more difficult as you'll need to hook up your trailer and commute to the closest boat launch, but you have the flexibility to drive to a variety of locations.
Tips for purchasing a trailer:
Painted trailers look very appealing on the showroom floor and work fine in a freshwater environment but if you're considering using your boat in saltwater best to purchase a boat with galvanized or aluminum frame for better corrosion resistance and more years of enjoyment
If you're purchasing a used trailer and it has been used in salt water, have an expert from a local dealership, boat yard or marine service centre check it over to avoid unexpected, and potentially costly, repairs. 
Ensure your trailer is the correct size and weight capacity for your boat and that it conforms to Transport Canada's marker and light requirements and you meet ICBC's licensing and brake requirements.
Your trailer will have to be insured with ICBC – the fee is generally less than $200 per year.
Rack or Dry-Stack Storage:  This is a service offered at many marinas around the province. Rather than investing in a marina slip, boats are stored on enclosed racks and are brought out when you want to go boating and stored away upon your return. Some things to consider with rack storage:
Your boat is protected from the weather; the finish is preserved, avoiding corrosion and reducing maintenance costs.  
Dry-stack operators will launch your boat for you – no need to tow and launch yourself.
Dry-stacks are typically located at a marina which offer other conveniences such as mechanics, parts, boat dealerships, and of course, other boaters!
You have to make arrangements to launch your boat prior to arrival - a busy day may result in a wait.
You won't be plugged into shore power, so batteries are not maintained and the refrigerator is not running while stored.
Your boat is not accessible 24 a day; if you want to work on or tinker on it, you'll have to make arrangements in advance.
In-Water Moorage: Storing you boat in a marina slip offers the convenience of untying from the dock and heading off to your next destination. Marina's offer a suite of other services to support your boating activities and they're a social hotspot where you'll experience the camaraderie of other boaters and people in the industry.
When seeking out a marina start by first determining where (geographically) you would like to moor, then contact the marinas in that area - if moorage is not available start working your way out.  Get your name on waiting lists, and follow up on a regular basis.  
Ask questions such as what security services are available, is the depth sufficient, what kind of growth can I expect (muscles, barnacles, etc.), and what power services are available.
Rates vary depending on the location of the marina, services offered and the condition of the marina.  Always visit the marina prior to signing a moorage agreement to make sure the marina is a good fit for you.
If you moor in water, you should consider painting the hull bottom with eco-friendly anti-fouling paint and pull your boat out of the water annually to change the sacrificial anodes (zincs).
Boat Houses: Boat houses are moored in a marina and are privately owned. They offer covered protection for a boat, and range from simple sheds to elaborate structures with apartments on the second level. Boat houses are maintained by their owners – not the marina, in fact, many marinas won't accommodate them so if you're interested in this option, check before selecting a marina. And selling a boat house can be difficult so wait to make this investment until you're fully committed to boating and know you'll have the same size boat for a long time!
Yacht Clubs: Yacht clubs offer more than a place to moor your boat; they are a place to build a social network that you can enjoy on and off the water. Yacht clubs don't offer the same service support on site as a regular marina, but they often have dining facilities, host events on and off the water and some have reciprocal arrangements with other clubs and outstations or destination marinas that are included in membership. Moorage fees at yacht clubs are often lower than commercial marinas, but you will also have to pay a club due and, depending on the club, a minimum food and beverage fee.
Find a Yacht Club in BC
In Canada, insurance for recreational boats is not a requirement, but is highly recommended. The right insurance coverage will offer you peace of mind and protect your investment and the people you invite on board. Policies vary widely – it's best to contact a mari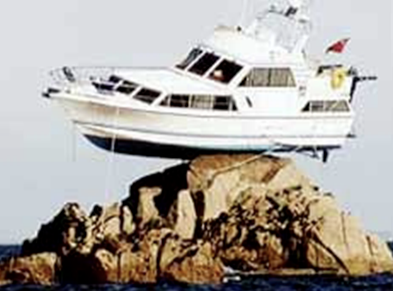 ne insurance broker to discuss your specific needs. You can find a list of brokers who operate in BC here.  Learn why you should consider insurance.
 
All pleasure craft powered by an engine of 10 horsepower or more are required to have a Pleasure Craft License (PCL) issued by Transport Canada unless they have a vessel registration. The process to attain a new PCL, or to transfer one, is easy, can be done online or through the mail and must be completed within 90 days of purchasing a boat. A PCL is free of charge and is good for 10 years. If you move or any of your information changes during that time, you are responsible for updating your license information.
You must display your PCL number on both sides of the bow of your boat above the water line and carry a copy of your card while on board. There is a $250 fine if you are found operating a vessel without a license.
To apply for or transfer a PCL or for more details visit Transport Canada.
For boat owners who wish to have an approved name and port of registry for your vessel, register a marine mortgage, or show proof of ownership, you will want to register your boat in the Canadian Register of Vessels. There is a fee of $250 to register your vessel and $150 to transfer registration.
For more details on registering a pleasure craft visit Transport Canada.
When the time comes to sell you boat, we recommend you list it with a certified broker or dealership. Their expertise is your peace of mind; they will deal with all of the details on your behalf and, because they sell boats all year long, they are a go-to resource for people who are shopping for a pre-owned boat.
| | |
| --- | --- |
| | If you still have questions, let us know, we'll get the answer for you. |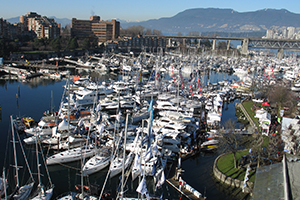 Boating BC's 300 businesses represent all sectors of the recreational boating industry in BC!
You can search for boating services in your region.