GET ON THE WATER
FROM FRESHWATER LAKES TO OPEN OCEAN, BC WATERWAYS HAVE IT ALL.
When you think of a boat, the first image that comes to mind might be a luxury yacht or a sleek powerboat.  But the reality is that there are as many kinds of boats as there are places to enjoy them.  From kayaks to catamarans, or from paddleboards to power yachts, there are as many different kinds of waterways in British Columbia as there are different kinds of boats to explore them - this is boating in BC.  And unlike many boating destinations in other parts of the world, boating in BC is a year-round activity.
IF IT FLOATS, IT'S A BOAT.
A BEGINNER'S GUIDE TO BOATING.
Download Discover Boating's Beginner's Guide to Boating; a great resource to help you get started!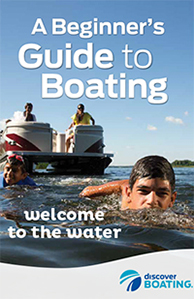 UPCOMING EVENTS.
Steveston Dragon Boat Festival

Time: 7am-6pm

Date: August 20th

Victoria Classic Boat Festival

Time: 12pm-6pm

Date: September 2nd-4th

Mosquito Creek Boat Show

Time: 12pm-4pm

Date: September 8th-11th
Access the full Event Calendar here.
THE WAVE
Plenty of Fish in the Sea.

August 29, 2016

Boat Insurance 101.

August 22, 2016

Glenn Spartz Scholarships Awarded.

July 22, 2016
View all articles here.