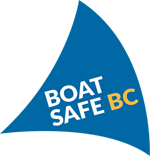 SHARED  WATERWAYS
The Shared Waterways campaign is a partnership between Boating BC, Vancouver Fraser Port Authority and BC Ferries. With more and more new recreational boaters getting on BC's beautiful coastal waterways, it's important to know the Rules of the Road.  Large vessels such as freighters, BC Ferries and Tug & Barges are difficult to maneuver and stop.

Stay back to stay safe! For more tips and information scroll below.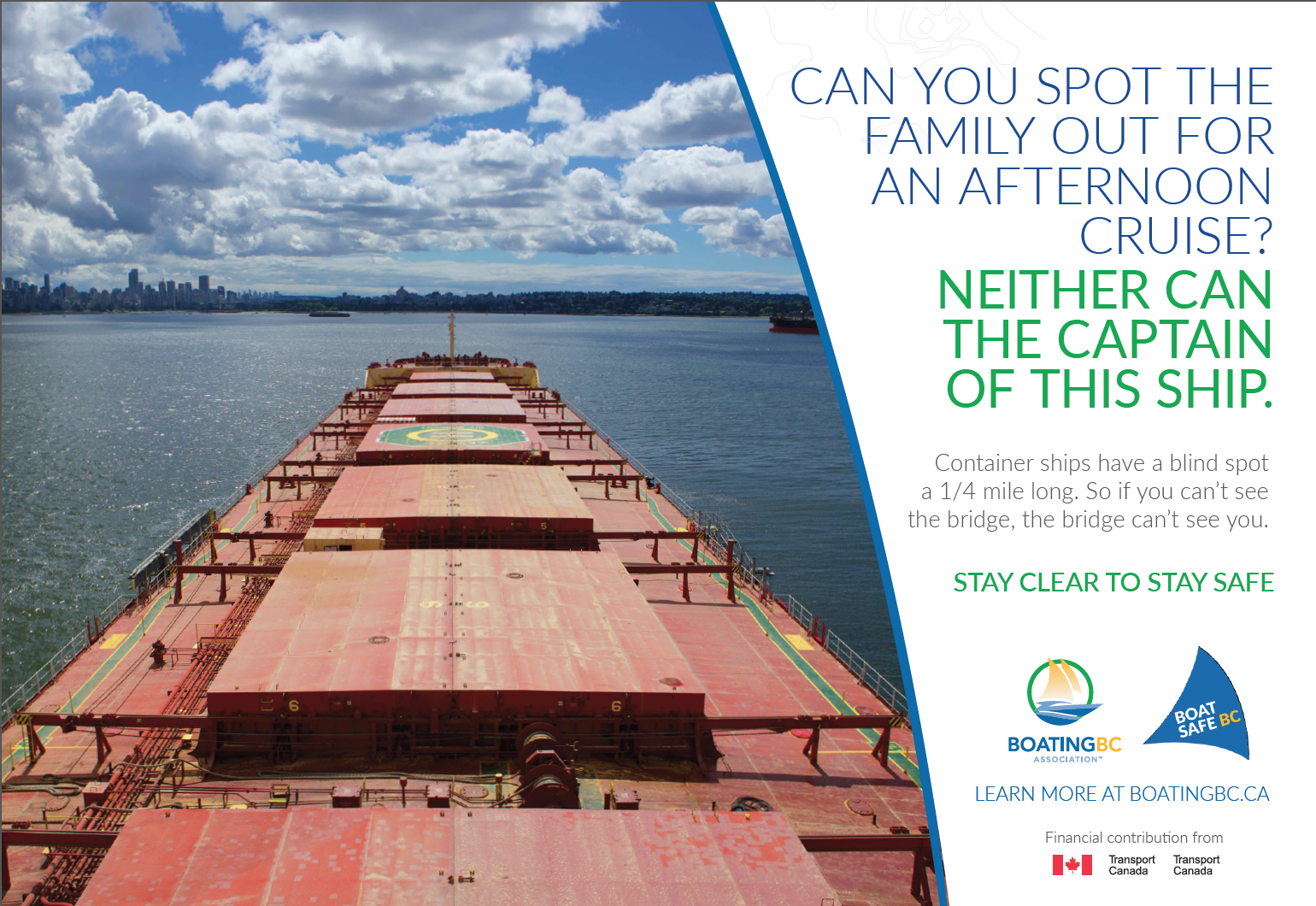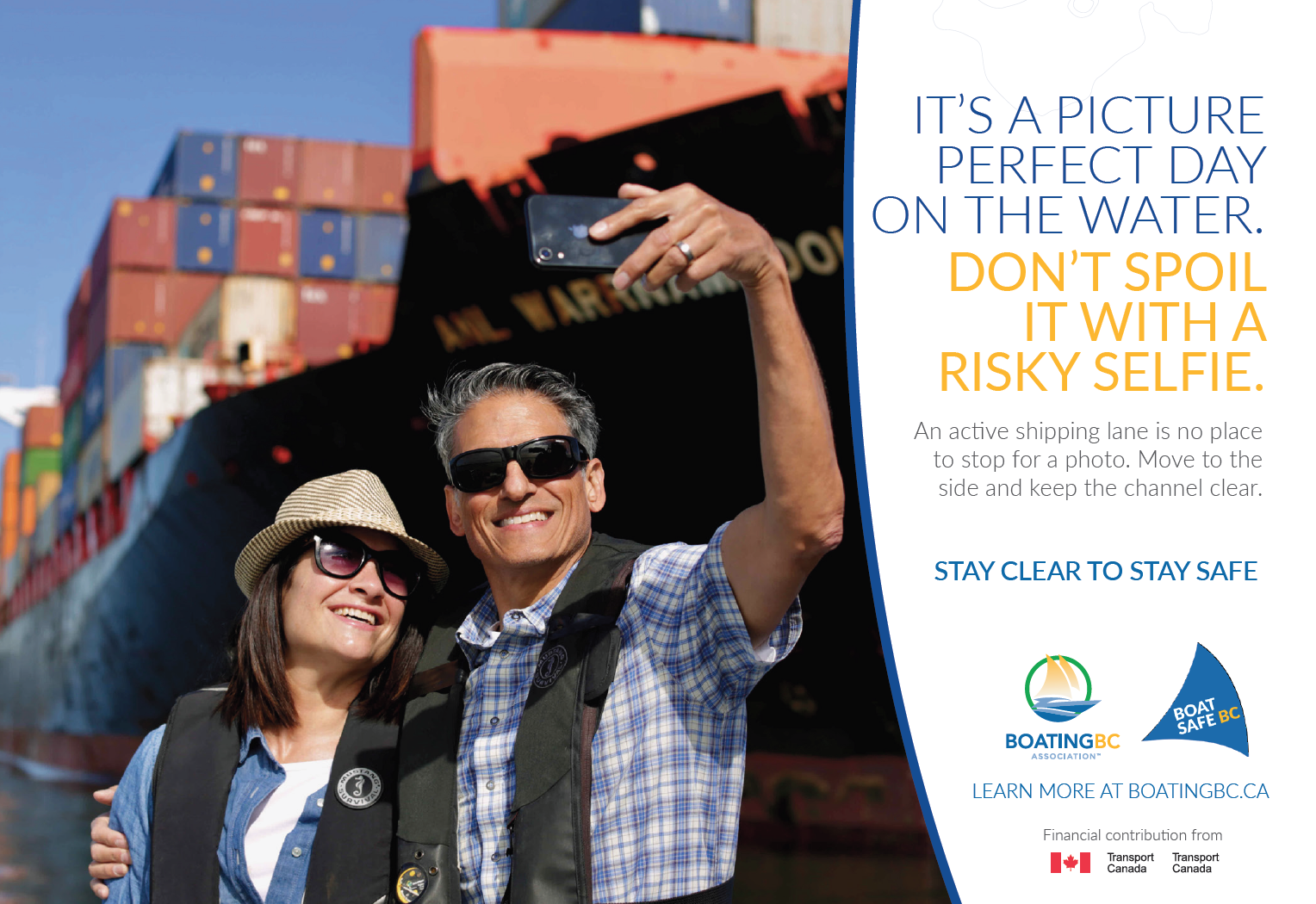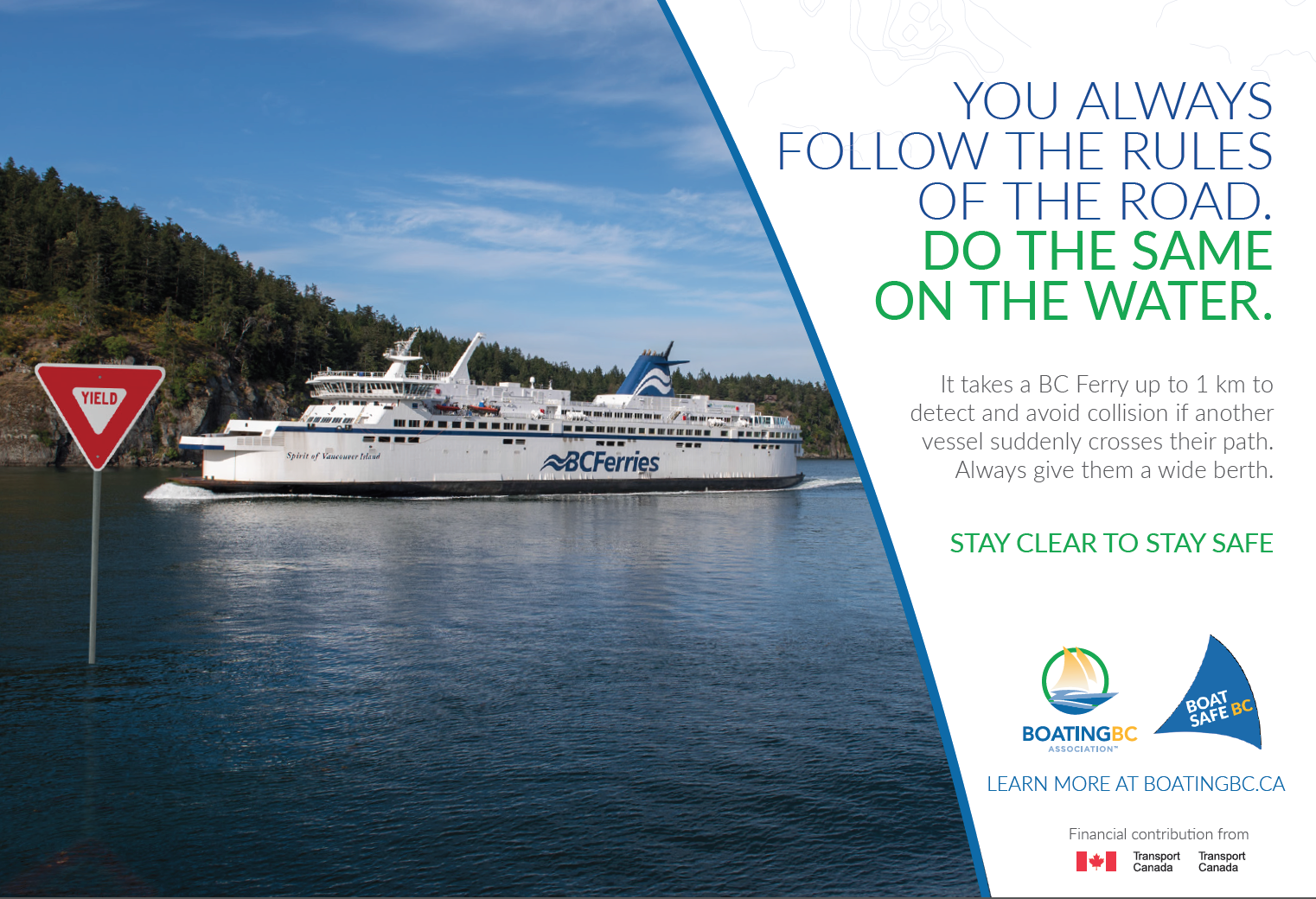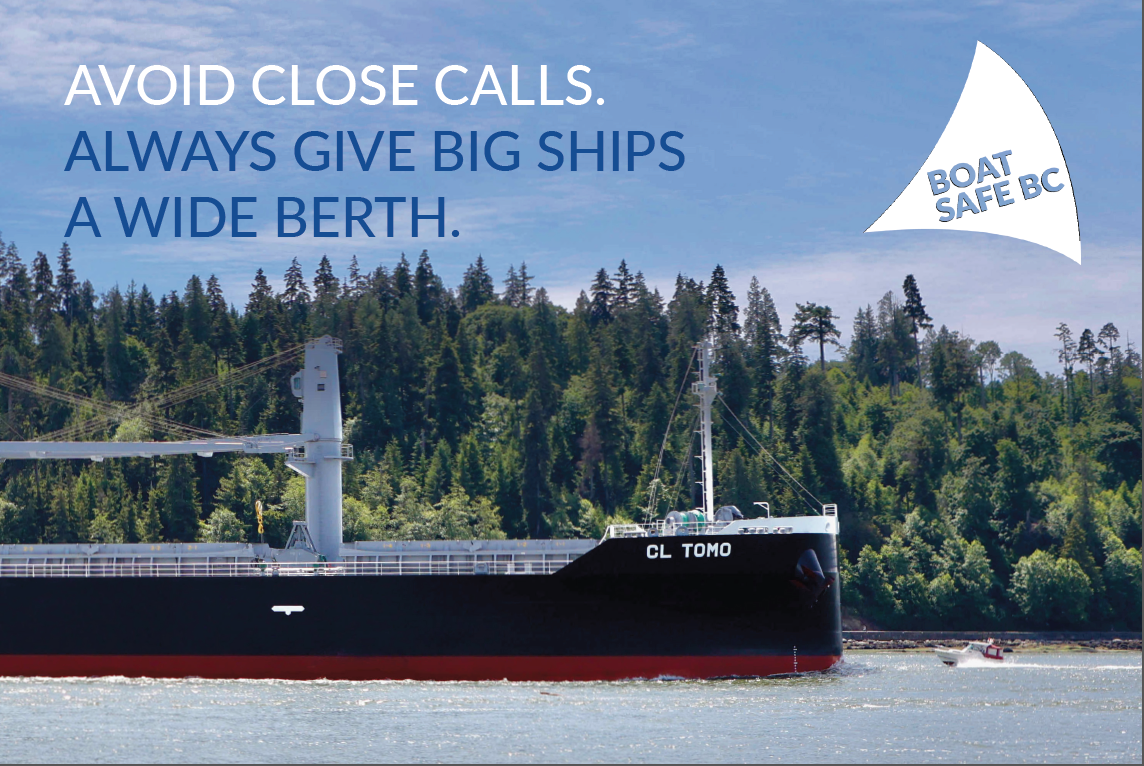 STAY CLEAR OF COMMERCIAL SHIPS
BC's ports, especially the Port of Vancouver, have busy harbours.  The Port of Vancouver waterways include English Bay, First Narrows, Second Narrows, the Vancouver Inner Harbour and the Fraser River. For safety reasons, many recreational activities, such as kayaking, rowing or sailing (without mechanical power) are prohibited in Vancouver's Inner Harbour.  Recreational boaters must be aware of what is going on around them, both on the water and in the skies, especially around commercial ports.  

Please familiarize yourself these Safety Tips. 
Some key reminders unique to the Fraser River, include:
Tow operations: take extreme caution when passing, especially in narrow channels. Keep wake to a minimum and never cross between a tugboat and its tow.
Log booms: watch for log booms along the riverbank – they are not marked, low in the water and difficult to see in low light.
Seaplane operations – Middle Arm: keep clear of aircraft landing and take-off areas.
Visit portvancouver.com/safeboating and download their safe boating guide for the Burrard Inlet and this one for the Fraser River.
STEER CLEAR, STAY SAFE
Near-miss collisions like this one in the video are a recurring problem in busy shipping lanes. 
Follow our  Safety Tips. Steer clear of these vessels.
Help keep everyone safe on your boat and on our shared waterways.
AVOID CARGO SHIP BLIND SPOTS




GIVE FERRIES A WIDE BERTH
Use caution when boating near ferry lanes or ferry terminals. Recreational boaters should avoid crowding the ferry in narrow channels, such as Active Pass.
Stay clear of ferry berths and docks.  Avoid crossing dangerously close in front of ferries.
Ferries do not manoeuver as easily as smaller boats. Ferries may take up to 10 ship lengths to come to a complete stop in an emergency.
Learn these ferry signals:
Three short blasts mean the ferry is about to go astern (in reverse).
 
Five or more short blasts in rapid sequence warns the pleasure boat ahead the ferry is unclear on your direction and you may be in danger or on a collision course.

Quickly adjust your speed and course to steer well clear or away from the ferry's path.

For more details, see  Safety Tips. 
YIELD TO THE SEABUS
In addition to commercial cargo ships, the Vancouver Harbour also hosts another working vessel. a transit passenger ferry called SeaBus, part of Metro Vancouver's transit system, operated by TransLink. 

The SeaBus crosses the Burrard Inlet, connecting Downtown Vancouver at Waterfront Station terminal, near Canada Place, to North Vancouver via Lonsdale Quay.
Carrying up to 195 passengers, these ferries (pictured) depart every 15 minutes during the day. On multiple occasions, recreational boats have come into dangerous near-collisions with this ferry, putting both boat and ferry passengers at risk.

Remember, boaters must yield to these working vessels.
For more details, see  Safety Tips.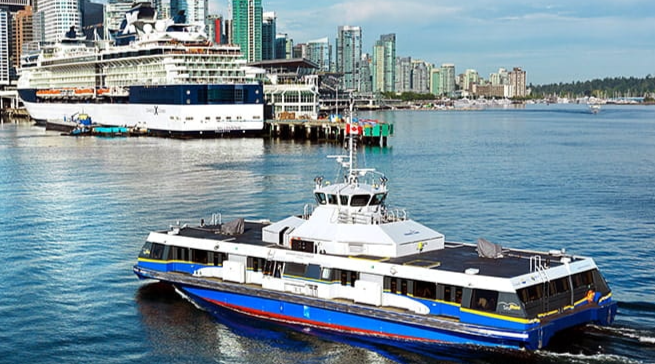 STAY CLEAR OF WORKING AIRCRAFT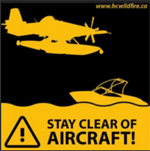 BC lakes also have various commercial activities, including forest firefighting water tanker aircraft.

Under the Wildfire Act, the person who gets in the way of an air tanker could face a violation ticket fine of $1,150 or a maximum fine of $100,000.
Please ensure our provincial firefighters can keep doing their jobs effectively by steering clear of these aircraft as they save lives and communities during BC's wildfire season.

For more details, see  Safety Tips.
Funding is generously provided by Transport Canada.