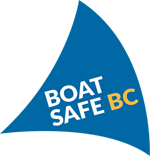 SHARED  WATERWAYS
The Shared Waterways campaign is a partnership between Boating BC, Vancouver Fraser Port Authority and BC Ferries. With more and more new recreational boaters getting on BC's beautiful coastal waterways, it's important to know the "rules of the road". Large vessels such as freighters, BC Ferries and Tug & Barges are difficult to maneuver and stop. Stay back to stay safe!
For more tips and information scroll below.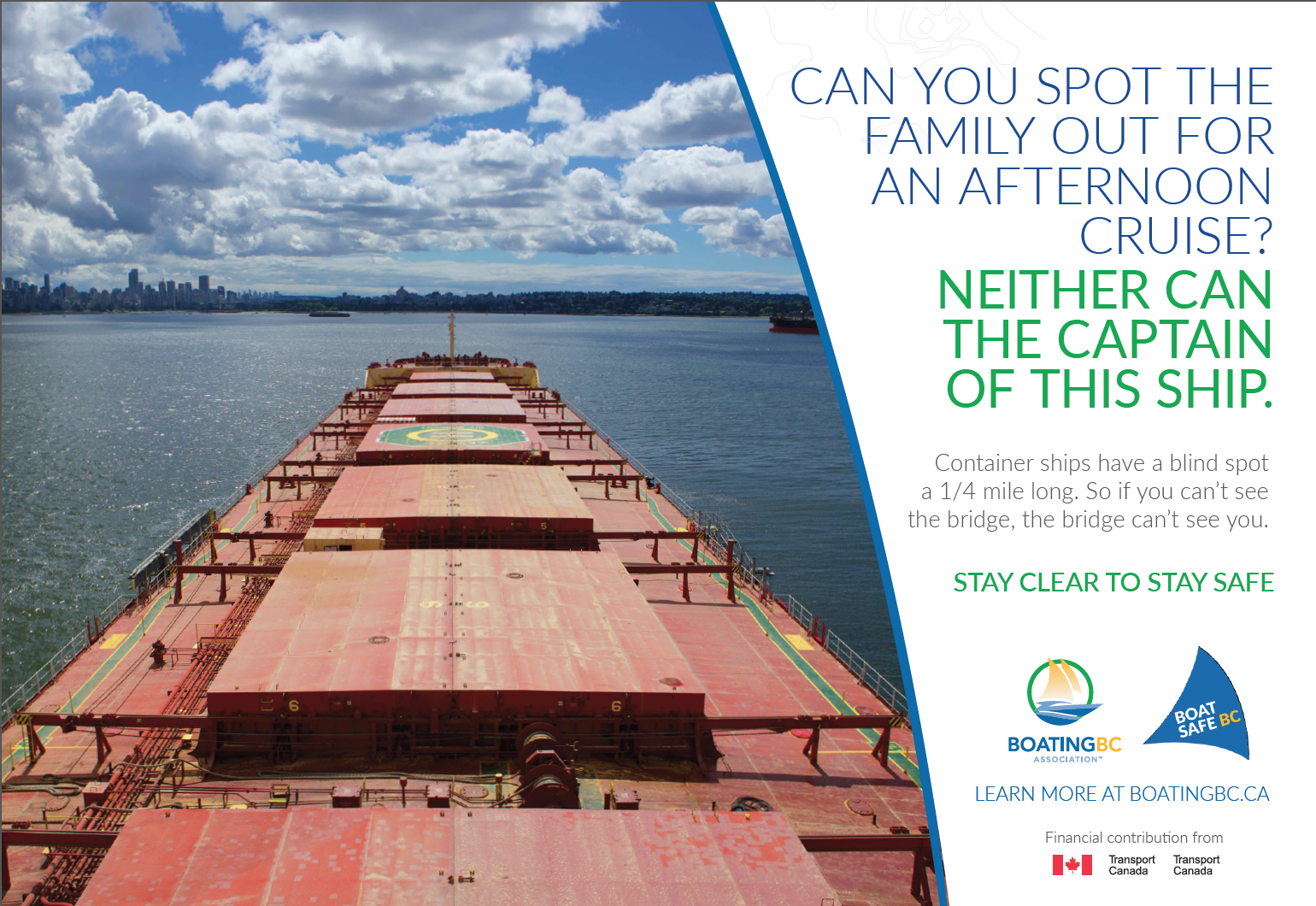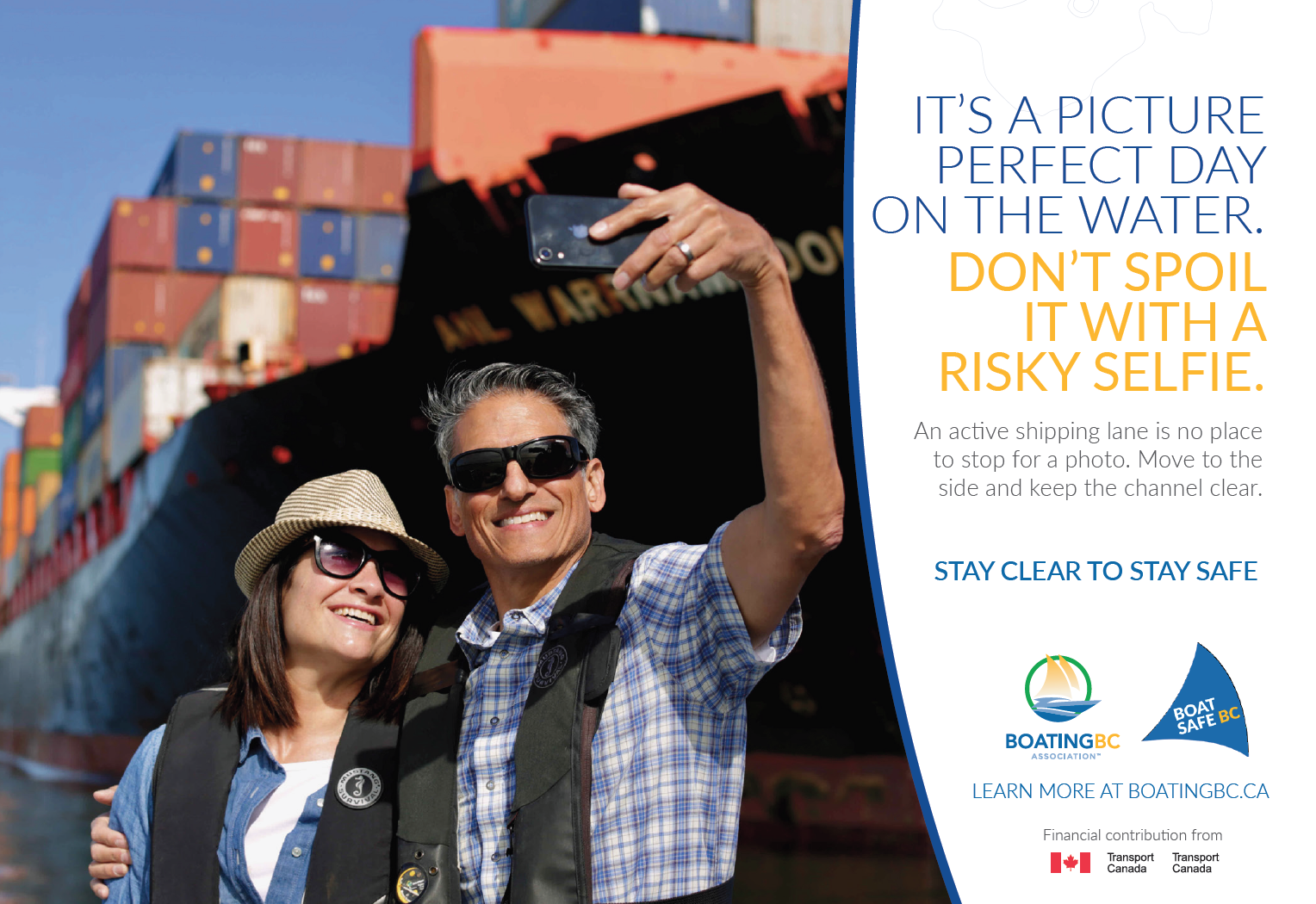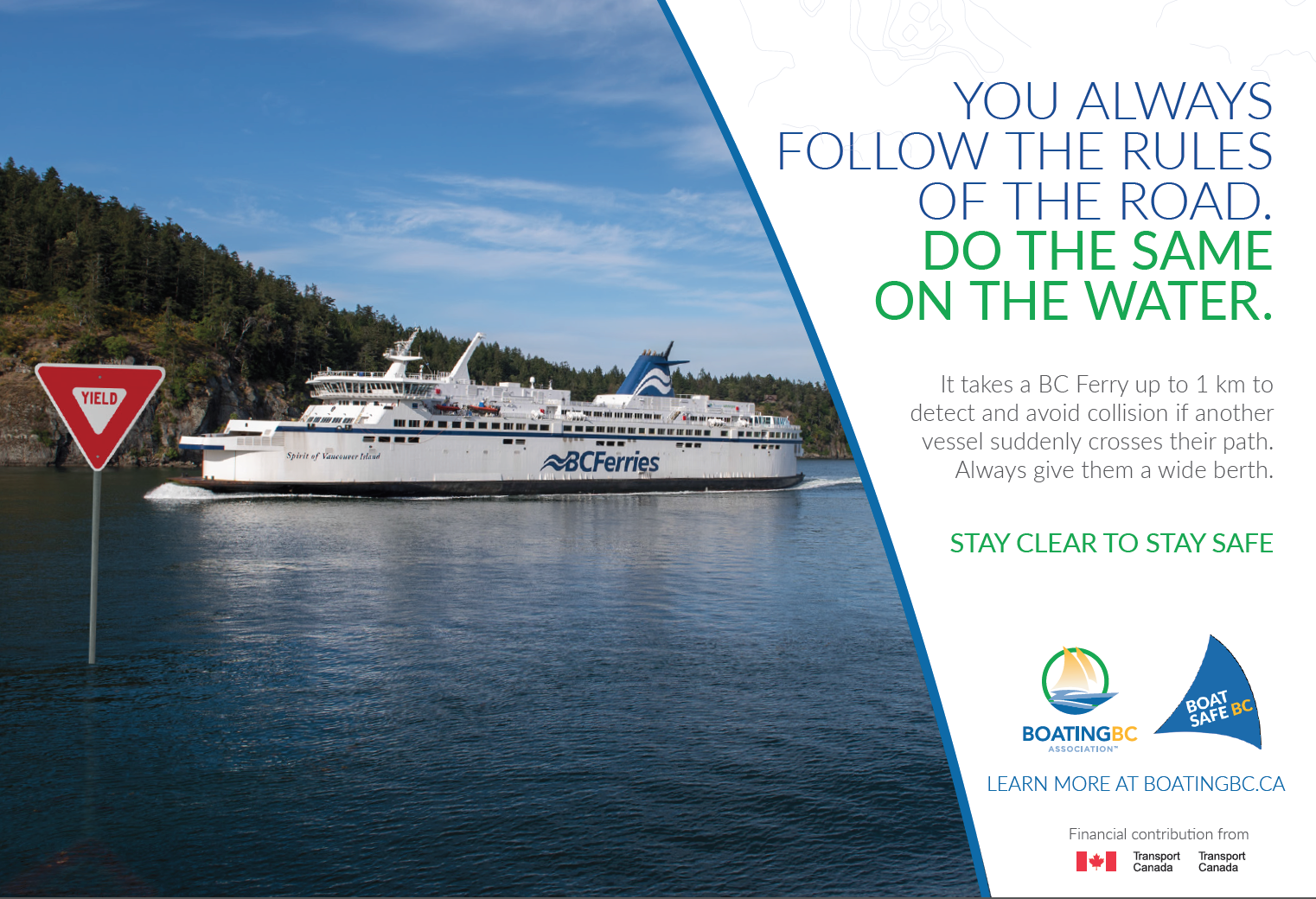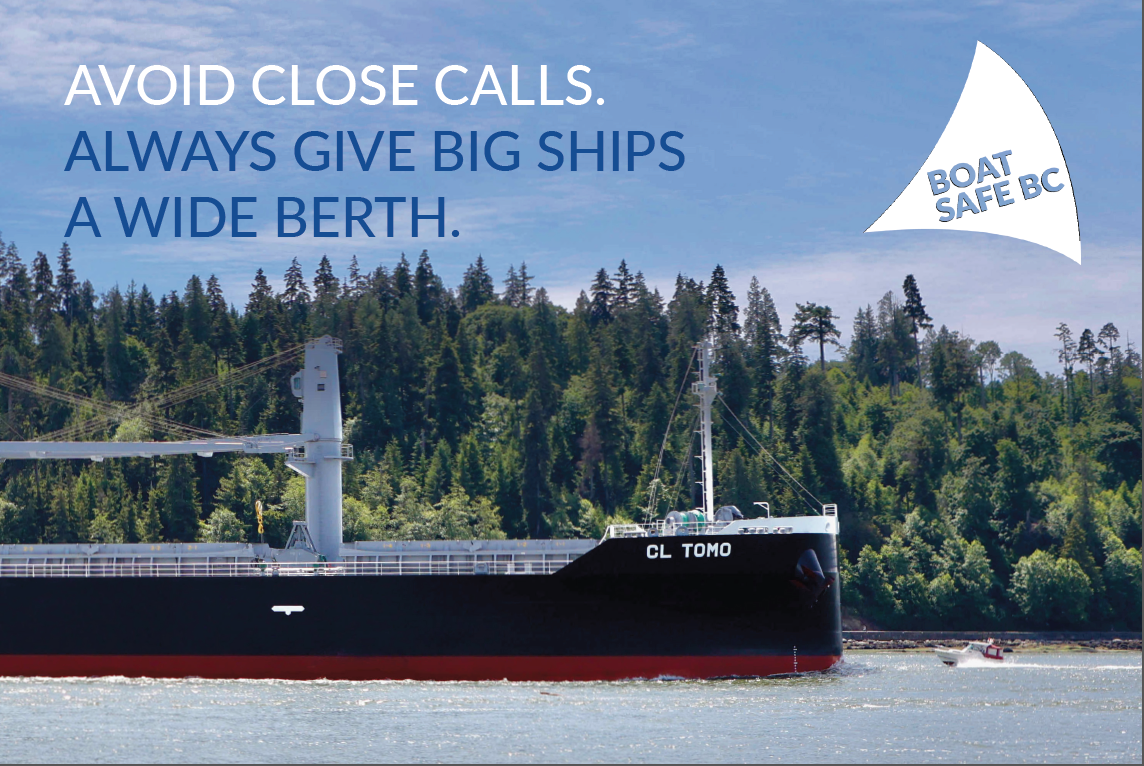 Funding is generously provided by Transport Canada.