MARINE APPRENTICESHIP PROGRAMS
MARINE SERVICE TECHNICIAN PROGRAM
The Marine Service Technician apprenticeship is a 2-6 year program tailored for workers in any occupation in the marine service industry. It is a 4 level apprenticeship that provides theory for all aspects of boatbuilding and repair. High level skill specialization is then developed in the workplace. Theory training includes the following topics:
Mechanical + electrical installations
Marine engines and associated systems
Composite technology (fibreglass)
Marine woodwork
Sailboat rigging
Boat design + performance
The Marine Service Technician program is offered by Quadrant Marine Institute, a private marine institute providing training for boat and yacht building, repair and maintenance. Quadrant delivers apprenticeship training for technicians employed in the recreational marine industry.
For more information, please visit: www.quadrantmarine.com.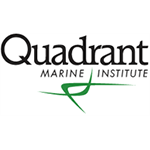 MARINE MECHANICAL TECHNICIAN PROGRAM
The Marine Mechanical Technician is a 2 level apprenticeship program. Theory training includes the following topics:
Diesel engines
Gasoline engines
Outboard engines
Stern drives
Inboard drive trains
The Marine Mechanical Technician apprenticeship program is offered at the BCIT/VCC Motive Power Centre of Excellence Campus on Annacis island in Burnaby, BC. Boating BC offers financial aid for MMT students through the Glenn Spartz Scholarship.
Further details can be found in the video below and through the ITA: www.itabc.ca.
To register, go to www.bcit.ca/marinemechanic.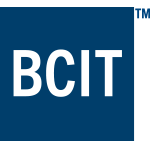 | | |
| --- | --- |
| | If you still have questions, let us know, we'll get the answer for you. |
JOB BOARD
For over 60 years we have been dedicated to delivering the ultimate recreational experience.
Read More