BECOME A MEMBER
OUR MEMBERS ARE THE RECREATIONAL MARINE INDUSTRY IN BC.
Boating BC's vision is to ensure that everyone in our province feels excited and confident to enjoy the magic of being on the water in BC. Our vision is based on five pillars:
promoting boating and your business in our membership directory
member and industry support
providing access to expertise for boaters and members
promoting responsible boating
sharing the camaraderie of boating on and off the water
We strive to remove barriers for businesses and boaters alike while ensuring our waterways are safe and accessible. We are committed to representing our industry to all levels of government, and networking with industry partners across the country with whom we share common goals.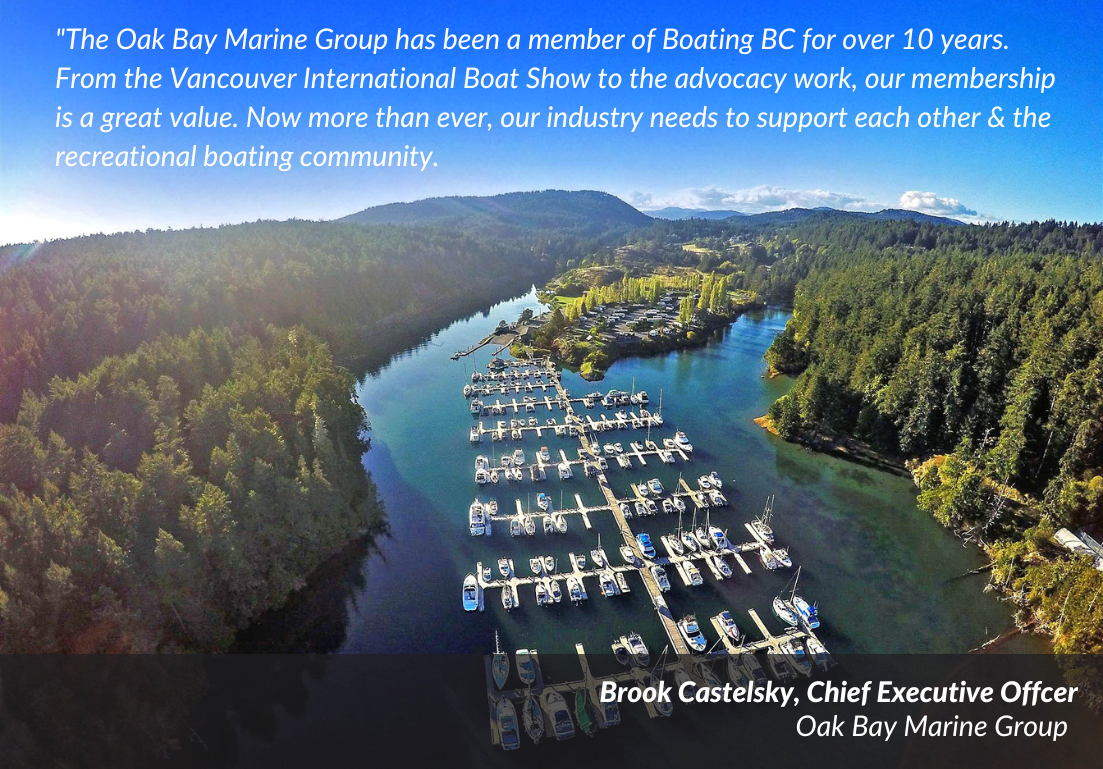 Boating BC has hundreds of business members that represent all sectors of the boating industry. Members enjoy every day savings in products and services through our partner network. They also have access to educational, networking and promotional opportunities through the annual Boating BC Conference, the Vancouver International Boat Show, and ongoing online and media promotions.
Boating BC has three industry sector groups: BC Yacht Brokers Association, Association of Bareboat Charters & Sailing Schools and the BC Marina Sector Group. Each works to address the interests and issues specific to their sector. Boating BC members may qualify to join a sector group, you can read more about sector groups.
Membership fees are determined by the size and location of your business, and all members enjoy these benefits:
Increased Exposure and Promotion
Government Advocacy
Exhibit at the Vancouver International Boat Show
Savings at the Boating BC Conference
Education Programs
Business and Networking Opportunities
* Plus applicable taxes. All new applicants are subject to a $50.00 registration fee.
*Additional locations in BC at $250 per location.
| | |
| --- | --- |
| | If you still have questions, let us know, we'll get the answer for you. |