TRANSPORT CANADA's ABANDONED BOATS PROGRAM
The National Strategy to Address Abandoned & Wrecked Vessels is an initiative under Transport Canada's $1.5 billion Oceans Protection Plan. Funding for Boating BC's Abandoned Boats Campaign was made available through a grant under the national strategy. Full details about the Abandoned Boats Program can be found here.
 
REPORTING WRECKED, ABANDONED OR HAZARDOUS VESSELS (PROBLEM VESSELS)
The Canadian Coast Guard serves as the single federal point of contact for reports of problem vessels.
To report wrecked, abandoned or hazardous vessels in BC, call 1.800.889.8852.
For more information visit Canadian Coast Guard.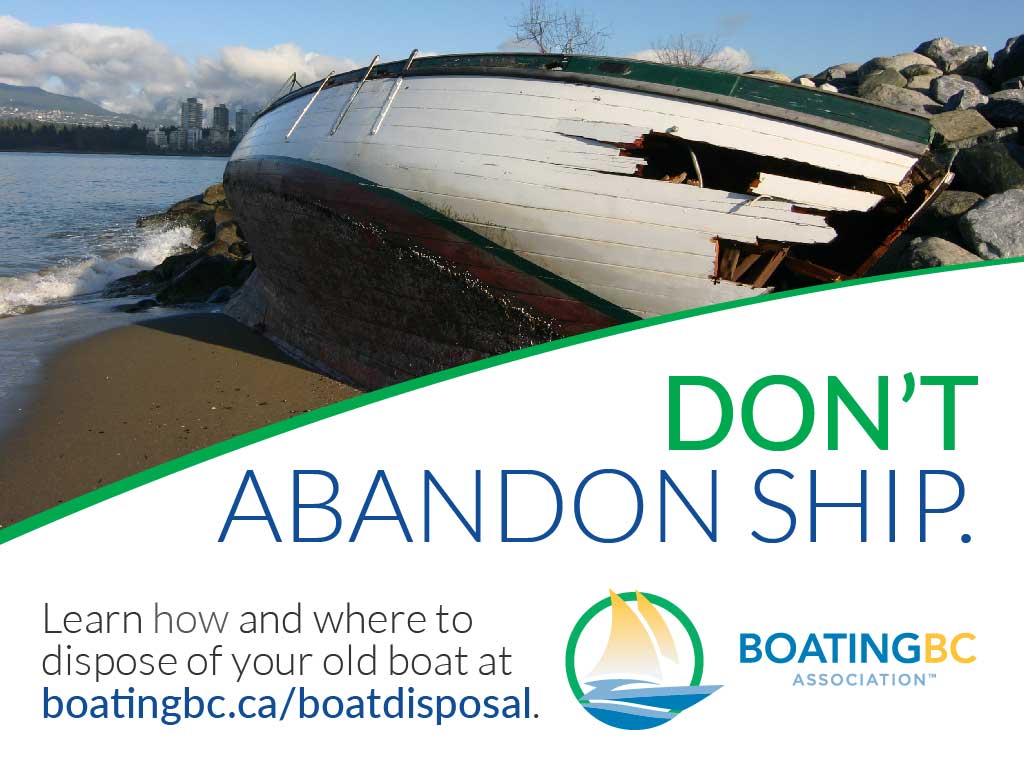 NATIONAL BOAT REMOVAL PROGRAM
In addition to funding education and outreach and recycling projects, the Abandoned Boats Program has made funding available through 2021-22 for the removal of priority abandoned boats across Canada. Communities can apply for funding to remove problem vessels – full details are here.
BILL C-64 WRECKED ABANDONED OR HAZARDOUS VESSELS ACT 
In July 2019 Bill C-64 came into force making it illegal to abandon a boat in Canada. Transport Canada's announcement about the new legislation can be found here and details about the Bill are here.
Financial Contribution from: