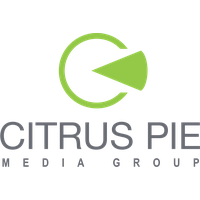 Citrus Pie, a Vancouver-based video production company, proudly stands as a Gold Sponsor at the upcoming Boating BC Conference, Winning Together. Established in 2010, Citrus Pie Media Group has carved its niche across Western Canada, serving a diverse clientele spanning from Kelowna, Victoria, The Cowichan and Comox Valley, Kamloops, Calgary, Edmonton, Red Deer, to several other smaller towns.
Laurent, the visionary behind Citrus Pie, co-founded the company with Jennifer, focusing on film and video production. With a passion for authentic storytelling combined with captivating visuals, Laurent has dedicated himself to creating documentaries that resonate with audiences. Having interviewed over 3,000 individuals, he continually refines his craft to capture the essence of business owners and holistic practitioners, uncovering the core of their passion.
Currently, Citrus Pie Media Group is actively involved in the development, writing, and co-production of a feature-length film alongside an A-list Celebrity from France and Duane Howard from "The Revenant" fame alongside Leonardo DiCaprio. This exciting project, set in British Columbia and France, promises to be a captivating cinematic experience.
As the 2023 Boating BC Conference approaches, the collaboration between Citrus Pie and Canadian Boat Shows marks a significant milestone in the recreational marine industry. This partnership signifies a shared vision of progress, unity, and growth, steering the industry toward uncharted territories. Together, they create an environment where everyone involved can truly "Win Together – Bet On It."
The Boating BC Conference, set to be an engaging platform for learning and development, promises to pave the way for a brighter future in the Canadian recreational marine industry. Citrus Pie's sponsorship reflects their commitment to innovation and storytelling, further enriching the conference experience for all attendees.
Join us at the Boating BC Conference and witness the power of partnership, innovation, and shared success!
Learn more about Citrus Pie.
---