Event Details
JOIN US FOR THE 2019 BOATING BC CONFERENCE PRESENTED BY MERCURY MARINE
How can your business attract and retain top talent? How can our industry attract new people? We have to Be the Choice. It's a challenge in today's business climate and the focus of the 2019 Boating BC Conference. You'll come away with an understanding of the labour market in BC, strategies to attract talent and leadership techniques to help keep them. You'll also learn about the latest digital strategies and how they impact your businesses relationships. It's an opportunity you won't want to miss!
Register Now or download the PDF registration form here.
---
Do you work in the marina sector? Join us at the 2019 Boating BC Marina Sector Seminar on November 25, 2019. Learn more and confirm your registration here.
---
WHY SHOULD YOU ATTEND?
Actionable Insights
Every presentation offers tangible takeaways and actionable insights that you can apply to your work and life the moment you walk out the door.
World-Class Speakers
Every speaker, an expert in their field, is pushing the boundaries, pioneering new insights and/or brings fresh knowledge to share. This carefully curated roster has been selected to ensure you leave with the tools, insights and knowledge you need to be effective in your role and to grow your business.
Get Connected
This is your opportunity to have some fun and connect with industry colleagues; to learn, share stories and build community. We hear it year after year; delegates find the networking opportunities at this conference invaluable. Delegate have plenty of time to connect throughout the day and at the ever-popular Navis Marine Insurance Industry Reception.
Rave Reviews
Take it from past attendees; if you work in the recreational boating industry, this is a must-attend event!
"The Boating BC Conference is a fantastic opportunity for the industry to get together, network, discuss best practices and to learn about what is happening in our trade."– Conference Attendee
"This conference was well planned and executed. The speakers covered such a broad range that affected all different sectors of our industry. I had such a great time and can't wait for next year!" – Conference Attendee
---

BCYBA CPYB yacht brokers receive 10 re-certification points for attending both days of the Boating BC Conference.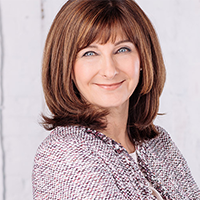 CHERYL CRAN
Future of Work & Change Leadership Expert
The Future of Work Is Now – Are You Ready?
The competition for attracting top talent is increasing, and as quickly as people are being hired and trained other industries are approaching and poaching talent. In addition, the increase in freelance and entrepreneur opportunities for millennials is making the talent search even more challenging.
What can companies do? What do leaders need to do to win the war for talent? Cheryl Cran, Future of Work & Change Leadership Expert, will teach delegates how to map out a strategy and plan on how to attract top talent and retain them for longer than average time frames.
Key takeaways will include:
Innovative ideas on finding the right people that are suited for your industry
The top ten 'attractors' of what top talent want when looking to work for a company
Creative solutions that you can put into place right away to increase your wins in attracting and keeping top talent
Cheryl's future of work thought leadership has been featured in publications such as Huff Post, Forbes, IABC Magazine, Law Magazine, Metro New York, Entrepreneur Magazine, Readers Digest, CBS Online, NBC Online, Fox Online and more.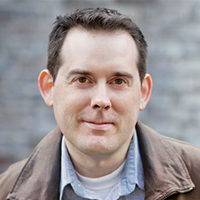 TOD MAFFIN
presented by

President, engageQ Digital
TOUCH: Five Factors to Growing and Leading a Human Organization
For better or worse, digital business has fundamentally changed how organizations hire staff, market their services, and connect with stakeholders. The problem is, in a world filled with complicated web forms and digital marketing services, we have lost the "human" element in how we run our organizations. In this keynote presentation, Tod will identify these challenges in stark terms, and then provide delegates with real-world, tested solutions for how to best use digital media in todays business environment.
Tod is president of engageQ digital, a digital marketing agency that helps such brands as the Grey Cup, Mountain Equipment Coop, Ivanhoé Cambridge, Abbott Pharmaceutical, OK Tire, and more.
In January 1999, he founded MindfulEye, an artificial intelligence firm that went public in 18 months and precipitated a meteoric rise in his popularity as a technology futurist. His insights on the future of business have been covered by major media including the Globe and Mail, USA Today, CBC, the Huffington Post, and more – and he has addressed audiences around the world.
Today, thousands of professionals in the international media, technology, and business communities follow Tod's insights. He continues to report on national technology trends on CBC Radio, is the past host of tod adio dot com and Real Life Chronicles and was one of the world's first podcasters and web masters.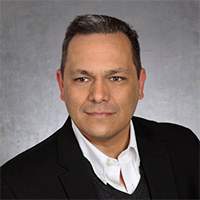 CHRISTIAN SAINT CYR
Publisher, BC Labour Market Report
Recruitment & Retention Trends in BC's Labour Market & Recreational Boating Sector
Over the past twenty years, Christian Saint Cyr has established himself as a leading British Columbia expert on job search and the province's labour market. As publisher of the British Columbia and Ontario Labour Market Reports, Christian advises thousands of career professionals nation-wide and regularly works with representatives of business, education and government on developing proactive solutions to labour market challenges.
Drawing on his vast knowledge of BC's broader labour market and the varied needs of local employers, Christian will drill down and provide insights specific to recreational boating; issues and trends to be aware of and how the industry can work to address them.
Each week, Christian joins CKNW's Lynda Steele for 'Working on the West Coast', a weekly exploration of employment and labour market issues. This unique experience has established Christian as a well-respected public speaker and media commentator on employment and labour market related topics.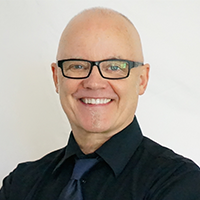 TERRY SMALL
presented by

The Brain Guy
Wire Your Brain for High Impact Leadership
How can you use brain science to become a more effective leader?
Cognitive neuroscientists are gaining greater insights into how the brain interacts and learns in the workplace environment.
In this very engaging keynote, Terry Small will combine his expertise and experience in working with 230,000 people around the world. He will show you techniques and introduce skills that will allow you to bring your leadership abilities to the very highest levels; to attract talent and build effective teams.
Key takeaways will include:
Three influencing techniques that every leader must know.
How to use a brain-based approach to initiate and lead change in your organization, and in your life.
How your thinking habits influence other people's actions, especially with problem solving and conflict resolution.
How understanding the brain positively impacts organizational leadership, team management and retention
Terry Small, B.Ed., M.A., is a master teacher and Canada's leading learning skills specialist. He is the author of the Brain Bulletin with over 34,000 subscribers worldwide.
Terry has presented on the brain for over 33 years to organizations around the world. His knowledge, warmth, humour and dynamic presentation style have made him a much sought-after speaker at workshops and conferences. Terry often appears on TV, radio, and in the press. He recently appeared on BCTV, Global, CKNW and Student Success. He has presented his ideas to over 261,000 people in 23 countries.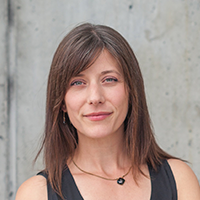 HEATHER BELL
Senior Immigration Consultant, Bell Alliance
Filling the Gap: Hiring Foreign Workers
A demand for qualified employees often leaves businesses looking beyond our borders for staff with the right experience – but navigating the immigration process to bring those employees to Canada is not always clear. Enter Heather Bell, senior immigration specialist with Bell Alliance, a Vancouver law firm specializing in corporate, immigration, real estate and estate planning legal services. Heather supports employers from diverse industries with their immigration needs, as well as individuals and families seeking temporary and permanent residency to Canada. Two of Heather's key focus areas are company expansions to Canada and supporting the hire, transfer and retention of foreign skilled professionals in technical and management positions.
A seasoned keynote speaker, Heather will provide an overview of the immigration channels and processes available to Canadian businesses, and will answer any questions delegates may have specific to their business.
Heather holds a degree from University of British Columbia in Political Science, and a masters in International Human Resources from the University of Manchester. She is a member in good standing with the Immigration Consultants of Canada Regulatory Council. She has worked in the field of immigration for over 10 years, first with students and young workers, then as the principal immigration specialist with Bell Alliance, establishing and growing its immigration department.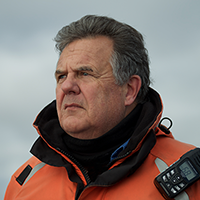 KEN BURTON
Interim CEO, RCMSAR
RCMSAR: The Charity That Saves Lives on the Water.
Royal Canadian Marine Search and Rescue is a volunteer based organization that operates 33 marine rescue stations on the British Columbia Coast and Interior. From Vancouver's busy harbour to the remote waters of the North Coast, their volunteer crews are on call 24 hours a day, 365 days a year, ready to respond to marine emergencies. They are an integral part of the marine search and rescue system, and work in one of the most challenging search and rescue regions in the world. RCMSAR volunteers conduct, on average, 800 marine rescues every year… approximately one third of all marine emergencies. They stand ready to leave their jobs and their families on a moment's notice to help people in trouble on the water – no matter how foul the weather or how rough the seas.\
Learn more about the vital services of RCMSAR from interim CEO, Ken Burton who will also share a behind-the-scenes perspective of their operations and explain how the recreational boating community can get involved to collaborate and support their work in waterfront communities.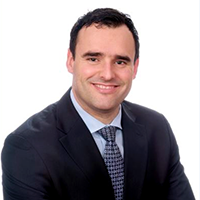 ANTOINE LEJEUNE
Commercial Leader, Dealer Relationships, Wells Fargo Commercial Distribution Finance (CDF)
2019 Economic Overview of the Recreational Boating Industry
We are extremely pleased to welcome back Antoine Lejeune, Commercial Leader, Dealer Relationships at Wells Fargo Commercial Distribution Finance who will kick off the 2019 Boating BC Conference with an economic update of the Canadian recreational boating industry. Antoine is a CPA, CMA with a Business Administration Degree from the University of Montreal Business School ( HEC), and has been with Wells Fargo (formerly GE Capital) for 18 years. His internal and external commercial team members service CDF's network of over 3,400 dealers across Canada ensuring dealers have the necessary credit facilities in place to meet their business targets.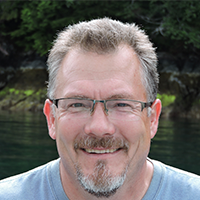 MARTIN PAISH
Director, Business Development, Sport Fishing Institute of BC
2019 Report: Sport Fishing + Southern Resident Killer Whales
This spring the Government of Canada announced measures to protect the Southern Resident Killer Whales (SRKW), which included new guidelines and restricted areas for recreational boaters. At the same time, the Government took steps to protect salmon stocks, and those decisions had a negative impact on several sectors within the recreational boating industry. Martin Paish has been on the front lines of advocacy efforts on behalf of the Sport Fishing Institute of BC – and has participated as a member of one of the government's Technical Working Groups for SRKW. Martin will share a summary of what transpired during the 2019 season and what the industry can expect moving forward.
Register below or download the pdf registration form here.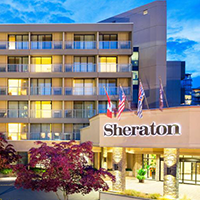 The 2019 Boating BC Conference will be hosted at the Sheraton Vancouver Airport Hotel. Located in the core of Richmond's City Centre, it is only a short walking distance to
all amenities including the Richmond Centre Mall and Canada
Line, a rapid transit line that provides a direct connection to
the Airport and Downtown Vancouver in a matter of minutes.
If you would like to book a room, please contact Alyson Fraczek, Conference Services Manager, at 604.233.3964 or alyson.fraczek@sheratonvancouverairport.com.
---
Register below or download the pdf registration form here.
TUESDAY, NOVEMBER 26, 2019
SPONSORED BY
7:30-8:30

REGISTRATION + COFFEE

8:30
OPENING REMARKS

2019 Economic Overview of the Recreational Boating Industry

Antoine Lejeune | Wells Fargo Commercial Distribution Finance (CDF)

Recruitment & Retention Trends in BC's Labour Market & Recreational Boating Sector

Christian Saint Cyr | BC Labour Market Report

10:15-10:35

COFFEE BREAK

Filling the Gap: Hiring Foreign Workers

Heather Bell | Bell Alliance

11:45-1:15

LUNCH

The Future of Work Is Now – Are You Ready?

Cheryl Cran | Future of Work & Change Leadership Expert

2:45-3:05

COFFEE BREAK

Wire Your Brain for High Impact Leadership

Terry Small | The Brain Guy

4:30-6:30

NAVIS MARINE INSURANCE INDUSTRY RECEPTION

6:30-10:00

DINNER + ENTERTAINMENT
WEDNESDAY, NOVEMBER 26, 2019
SPONSORED BY

7:30-8:30

BREAKFAST

8:45-8:55

OPENING REMARKS

2019 Report: Sport Fishing + Southern Resident Killer Whales

Martin Paish | Sport Fishing Institute of BC

RCMSAR: The Charity That Saves Lives on the Water

Ken Burton | RCMSAR

10:00-10:20

COFFEE BREAK

TOUCH: Five Factors to Growing and Leading a Human Organization

Tod Maffin | engageQ Digital

11:50-12:00

GRAND PRIZE DRAW + CLOSING COMMENTS
The complete agenda is available for download here.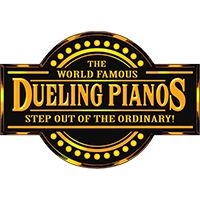 Ivory Club Dueling Pianos
Nothing brings a community together like an interactive evening of music and comedy. On Tuesday, November 26th, bring your whole team and your spouse to join us for dinner and step out of the ordinary with the Ivory Club Dueling Pianos – an entertainment experience like no other!
With performances from Edmonton to Beijing, New York to Las Vegas and around the world, every Ivory Club Dueling Pianos Show is truly one-of-a-kind. Be prepared to be taken on a journey, destination unknown, through an amazing all-request (that's where you come in!) live show featuring music and comedy. From Frank Sinatra to ACDC, Brittney Spears to Adele and Elton John to Johnny Cash – come prepared to request your favourites, sing along and maybe even dance a little – nothing is off limits! Entertainers Shane and Jenesse have a hilarious and engaging synergy and will perform amazing renditions of literally any song you want them to perform. They tell us the phrase 'you can't do that on a piano' doesn't exist in their world, but we can try our best to stump them!
Dinner and entertainment is included in your conference registration. Additional tickets for just the evening are available for $75.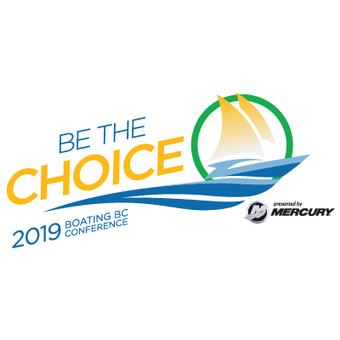 7551 Westminster Hwy, Richmond, BC V6X 1A3, Canada