BOATING BC ANNUAL CONFERENCE
IT'S THE INDUSTRY EVENT OF THE YEAR!
Once a year the recreational boating industry in British Columbia steps away from their busy lives to attend the Boating BC Conference. It's an inspiring two days where people come to learn, connect, and share ideas.
The 2023 conference will be held on Tuesday, November 21st and Wednesday, November 22nd at the Delta Hotels by Marriott Vancouver Delta. The theme of this years' event is "Winning Together – Bet On It". We're anticipating an unforgettable time and excitement at Cascades Casino Delta, operating within the hotel. Whether you're drawn to the suspense of the roulette wheel, the strategic play of blackjack, or the anticipation of hitting the jackpot on the slots, Cascades Casino Delta has something for every gaming aficionado.
Participants will learn from current research, industry trends and best practices in business from our premier panel of speakers. Tangible takeaways will inform and help grow recreational marine businesses in all sectors across our province.
It is the premier event for networking with current and new colleagues, and consistently creates an environment rich in camaraderie through shared workshop activities and reception. More than ever, this year is a chance to reconnect and look ahead. Our delegates tell us this is an exceptional experience—so it's no surprise that each November, our industry feels just a little bit stronger and more united than the year before.
For discounted reservations for your stay at the Marriott Vancouver hotel, please click here.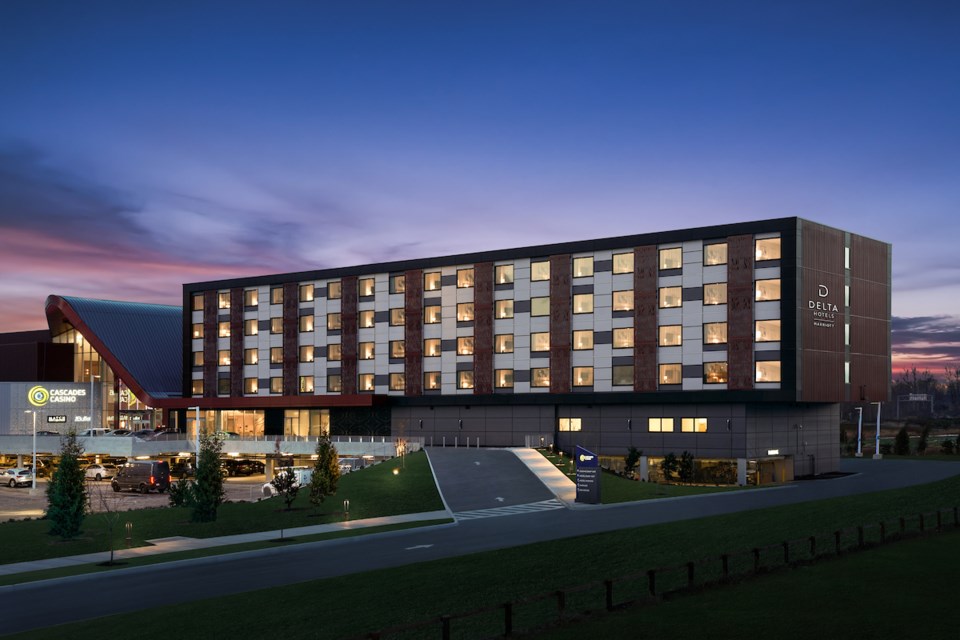 There are many opportunities to sponsor the Boating BC Conference! Learn more about sponsorship and its benefits here or contact the Boating BC office at 604.238.7500 or E-Mail.
Register for the conference by clicking here.