BOATING BC ANNUAL CONFERENCE

IT'S THE INDUSTRY EVENT OF THE YEAR!
We thank all of our delegates and sponsors for attending the Winds of Change conference presented by Mercury Marine. Each November, the recreational boating industry in British Columbia steps away from their busy lives to attend the annual Boating BC Conference. It's an inspiring two days where people come to learn, connect and share ideas.
The program takes delegates through a rich program of the latest industry news and trends. Tangible takeaways will help grow recreational marine businesses in all sectors across our province.
It is the premier event for networking with current and new colleagues, and consistently creates an environment rich in camaraderie through shared activities, receptions and great entertainment. Our delegates tell us this is an exceptional experience — so it's no surprise that each November, our industry feels just a little bit stronger and more united than the year before.
The 2022 conference was held on Tuesday, November 22nd and Wednesday, November 23rd at the Sheraton Vancouver Airport Hotel in downtown Richmond, BC.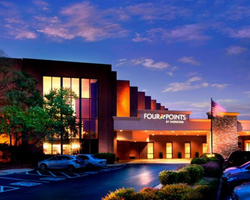 If you would like to book a traditional room at the Boating BC conference, please contact 1-800-663-0299 and request Boating BC conference rate.
There are many opportunities to sponsor the Boating BC Conference! Learn more about sponsorship and its benefits here or contact the Boating BC office at 604.238.7500 or E-Mail. 
A Few Words From Eddie LeMoine