About PURIFYD®SYSTEMS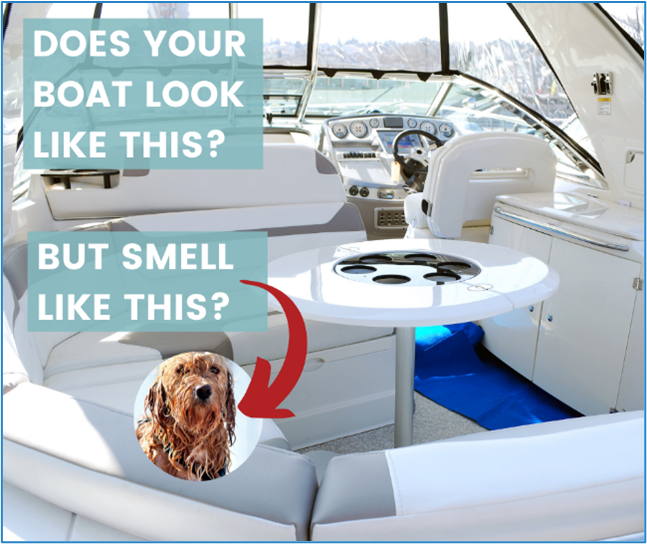 Got that that 'boat funk' odour?
Boat funk is a very real problem that can quickly become intolerable. Persistent boat funk odour is caused by mould growth. Not only does it smell bad, but if left alone, it can lead to serious health problems and be quite expensive to fix.
PURIFYD SYSTEMS is the perfect solution for eliminating all types of odours, mould and other contaminants (including COVID) from your boat or fleet. Our systems are designed to be easy to use and provide long-lasting results.
PURIFYD®SYSTEMS is endorsed by National and Regional Marine, Campground, RV Park, Resort and RV Dealer associations. As our customer, we provide you with the right products, best practices, and fast online training & certification to enable you to deliver superior health protection to customers and staff;
Simplify and enhance your sanitization processes, improving operations productivity even when you are short staffed.

Boost charter and common asset utilization with fast turnovers.

Generate new maintenance and chandlery revenue, easily.

Experience a sustainable ROI.
Learn more: Marine — PURIFYD SYSTEMS
Products & Services
PURIFYD®SYSTEMS delivers a 360-degree sanitization system that is reliable and certain to eliminate any build-up of environmental contaminants and biological pathogens in the air, air handling systems and on surfaces.
Learn about our professional and retail products: Health Protection Systems — PURIFYD SYSTEMS
For your business, our health protection systems and products are designed to enhance staff productivity, boost customer satisfaction, and generate new revenue – even when you are short staffed!
See the SPRING 2022 Special Offers: Boating BC SPRING 2022
15388 24 AVE
Surrey
BC
CA
V4A 2J2
866-770-0711
There are no employees listed for this location
Company Details
Additional Office

4200 Somerset Drive, Suite 208, Prarie Village, KS, 66208